Certification reports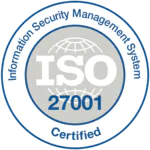 DigitalOcean is certified in the international standard ISO/IEC 27001:2013. By achieving compliance with this globally recognized information security controls framework, audited by a third-party, DigitalOcean has demonstrated a commitment to protecting sensitive customer and company information. That commitment doesn't end with a compliance framework, but is necessary baseline for security. Our ISO/IEC 27001:2013 certificate can be viewed?here.
All of our collocated data centers are independently audited, and many are certified by internationally recognized attestation and certification compliance standards.?
You'll find a list of our data centers and the most commonly requested attestations and certifications below. If you have other compliance-related questions, please reach out to privacy@digitalocean.com.
Please click on a checkmark below to download the associated report. Note: Some docs require opening with a PDF reader to view.